L'idée de faire une séance photo dans le Vieux-Québec me trottait dans la tête depuis longtemps. Puisque je n'y habite pas, c'était un peu difficile de la réaliser. J'ai finalement pu rayer cet item de ma « bucket list » lors de mon dernier passage dans la capitale!
J'ai pu connaître Cynthia et Alexandre lors de mes études au Cégep. À ce moment, plus de 1000km séparaient les amoureux: Cynthia habitait aux Îles-de-la-Madeleine, tandis qu'Alexandre étudiait au Saguenay. Après avoir déménagé ensemble à Québec, Alexandre a finalement fait la grande demande à sa douce! Faire une séance fiançailles afin d'immortaliser cette nouvelle étape de leur vie commune allait donc de soi.
Nous nous sommes ainsi donné rendez-vous à la Place des Canotiers aux abords du fleuve Saint-Laurent, puis avons continué notre route dans le Petit-Champlain. Dans ma grande naïveté, je croyais que le secteur serait plutôt calme tôt un dimanche matin. En fait, j'avais tord! Nous avons toutefois trouvé des coins intimes à l'abri des touristes afin de créer ces superbes photos. Le joli couple planifie maintenant leur mariage qui se déroulera aux Îles quelque part en 2020 🙂
Vous aimeriez réserver une séance comme celle-ci? Contactez-moi à lisamarie.savard@yahoo.ca pour ce faire!
– – – – – – – – – – –
Doing a photo session in the Old Quebec has been running through my mind for years. Since I don't live in this city, it was kinda hard to make it come true. I finally got to cross it from my « bucket list » during my last stay in the capital!
I met Cynthia and Alexandre during my college studies. At that moment, more than 1000km separated them: Cynthia was living in Îles-de-la-Madeleine, while Alexandre was studying in Saguenay. After moving together to Quebec City, Alexandre decided to pop the question! An engagement session was the next step to capture this new romantic milestone.
We decided to meet at Place des Canotiers right next to the Saint-Lawrence River, then continued walking in Petit-Champlain. Being naive, I thought the area would be pretty calm early on a Sunday morning. Well, I was wrong! We still managed to find intimate spots away from tourists in order to create these stunning photos. The lovebirds are now slowly planning their wedding that will take place in 2020 🙂
Would you like to book a session like this? Contact me at lisamarie.savard@yahoo.ca to do so!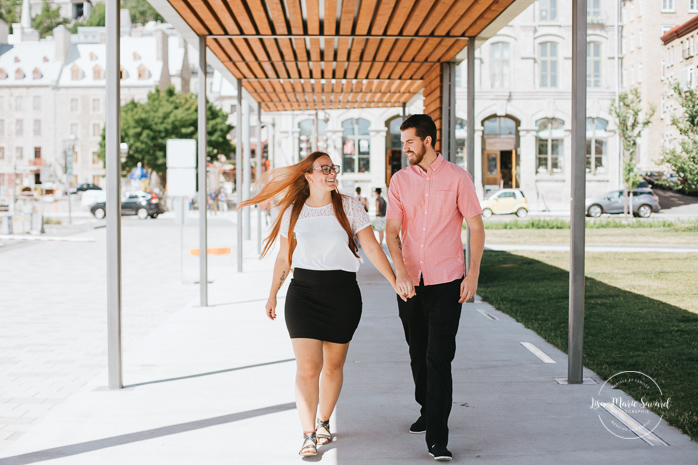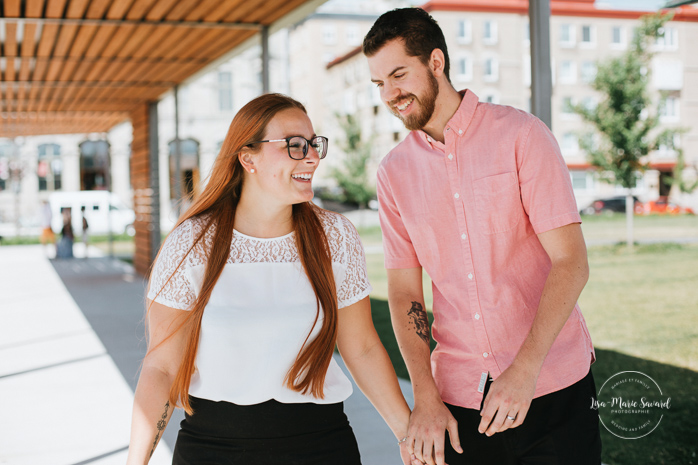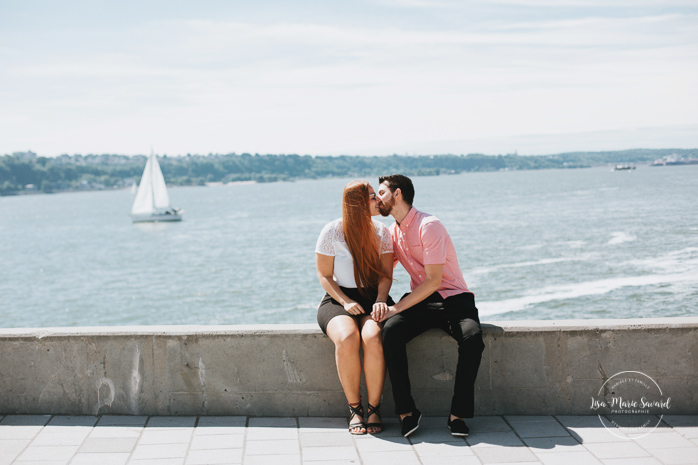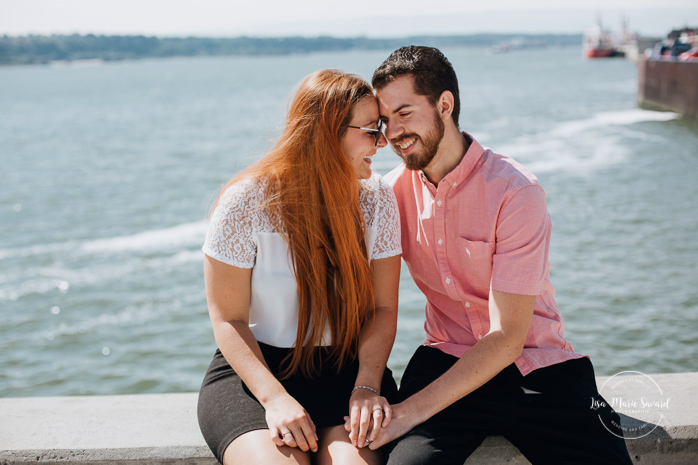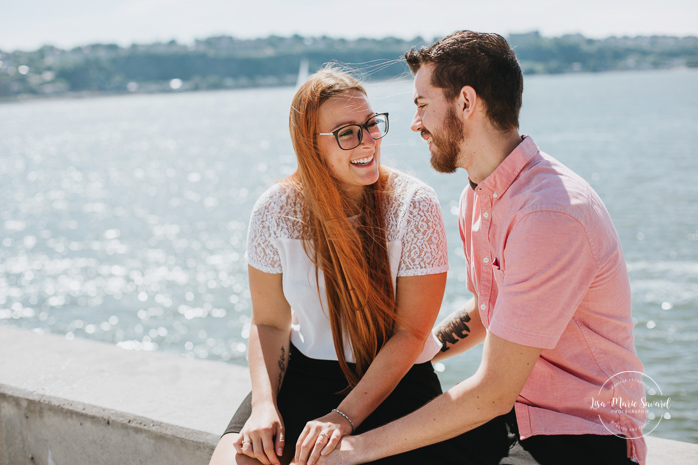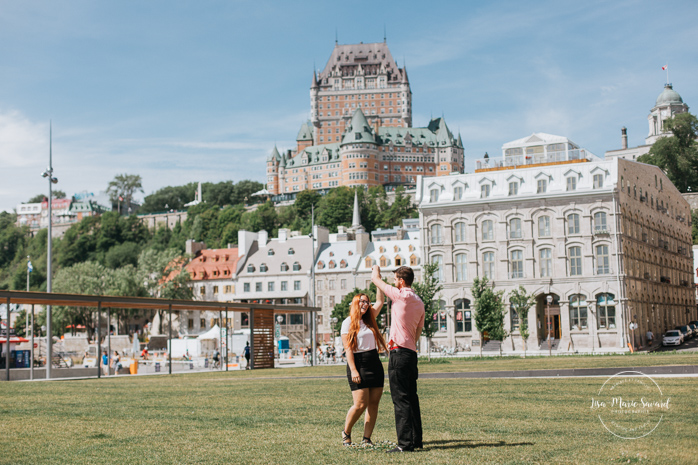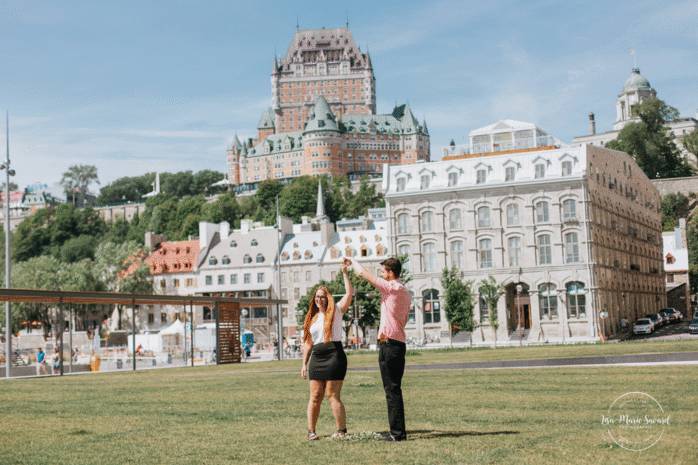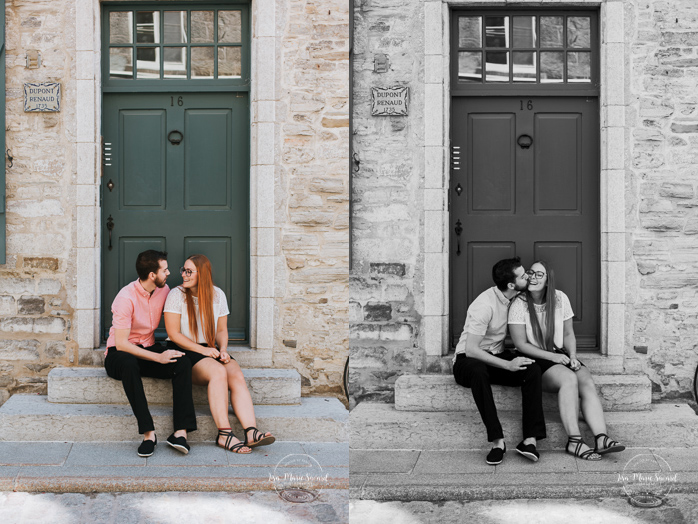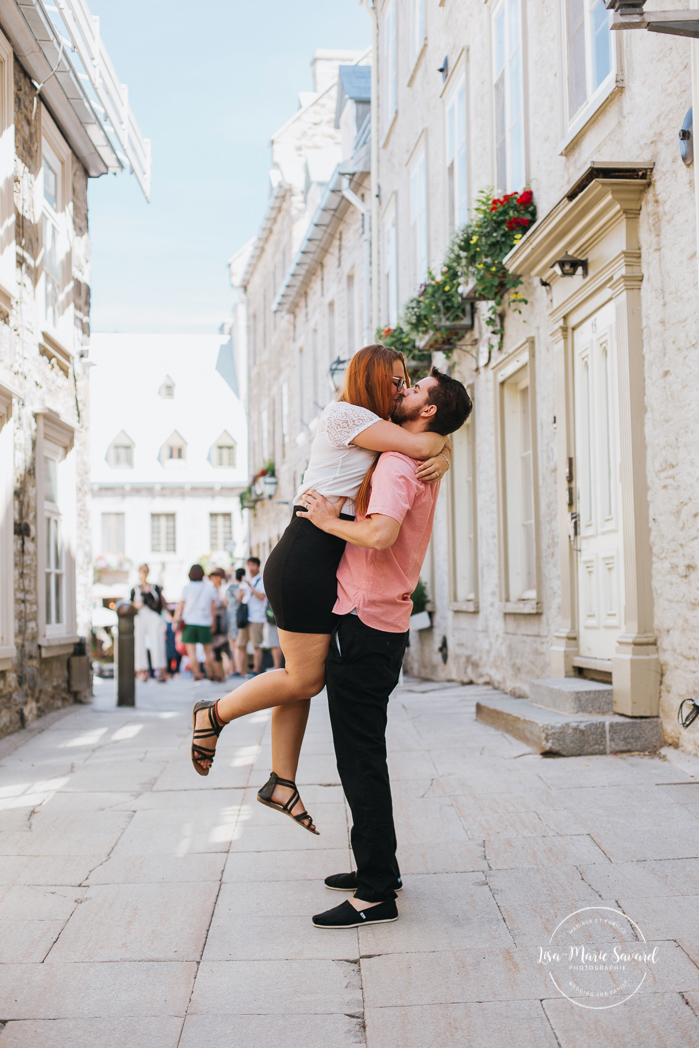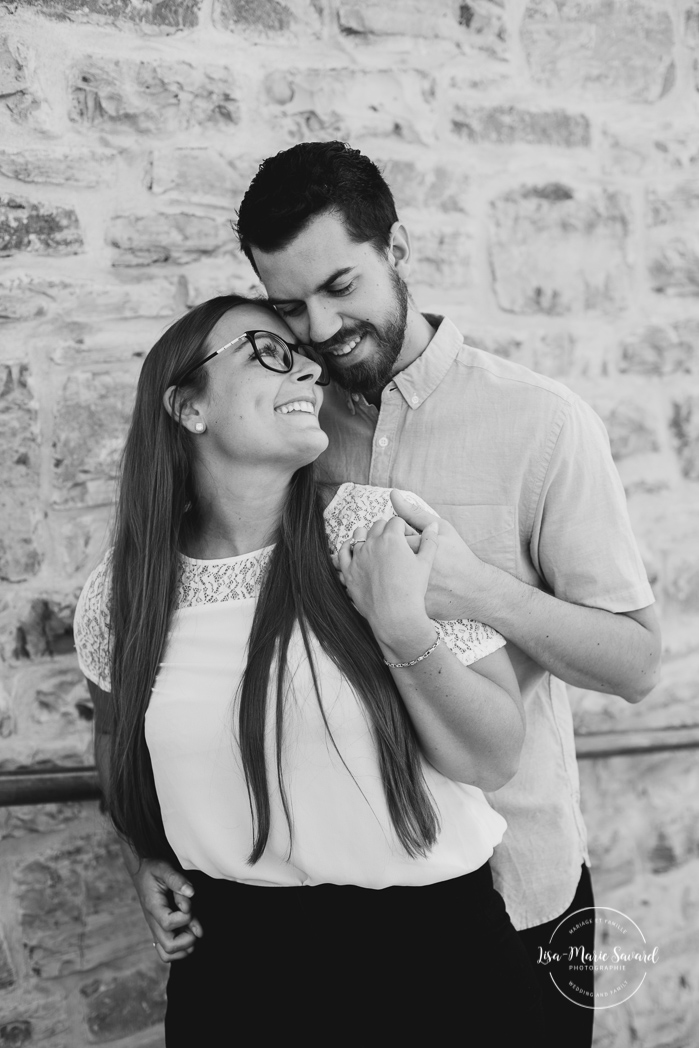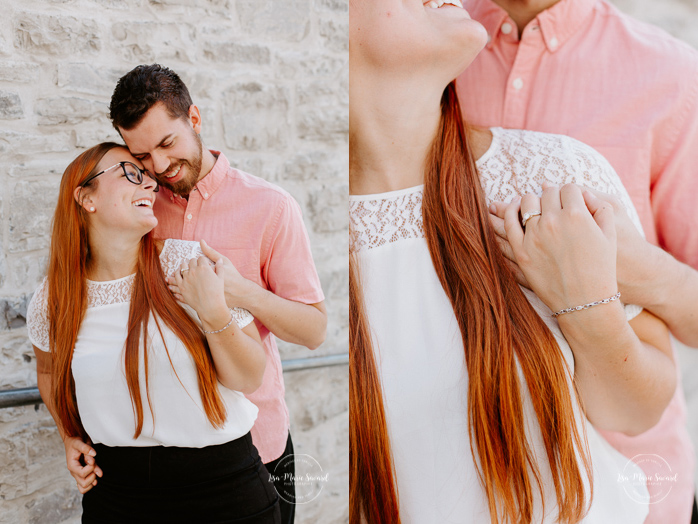 Lisa-Marie Savard est une photographe lifestyle basée à Montréal et ses environs. Voyage offert ailleurs au Québec ou Canada. |  Lisa-Marie Savard is a lifestyle photographer based in Montreal and its surroundings. Travel available elsewhere in Quebec or Canada.