MINIS SÉANCES DES FÊTES
C'est difficile à croire, mais l'hiver sera bientôt à nos portes! Quoi de mieux que d'être emmitouflé dans une couverture chaude et de boire un bon chocolat chaud lorsque la météo extérieure se refroidit?
C'est en plein l'ambiance que je propose cette année avec ce magnifique décor hivernal.
Tous les éléments d'une soirée réconfortante au chalet seront au rendez-vous:
le lit douillet, les nombreux oreillers, le son du feu de bois en arrière-plan, les bougies à DEL, le faux chocolat chaud et même le mur de planches de bois rustique!
Voici les deux dates disponibles:
Saguenay: Samedi 10 novembre 2018 en avant-midi,
Montréal: Samedi 17 novembre 2018 en avant-midi.
Les minis séances sont ouvertes aux enfants âgés entre six mois et dix ans. Par ailleurs, le décor peut accueillir jusqu'à trois enfants en même temps seulement.
Le forfait inclut:
– 20 minutes de séance photo en studio,
– 6 photos retouchées professionnellement,
– La décharge d'impression et d'utilisation.
Prix: 100$
Ce seront les dernières minis en 2018, ne tardez pas avant de réserver votre place!
Vous aimeriez réserver une séance comme celle-ci? Contactez-moi à lisamarie.savard@yahoo.ca pour ce faire!
– – – – – – – – – – –
It's hard to believe, but winter will soon be here! What's better than snuggling up in a warm blanket with a nice hot chocolate when it's cold outside?
It's exactly this atmosphere I created with this stunning wintery set up.
All the elements of a cozy evening at the cottage will be present:
a comfortable bed, several pillows, the sound of the fireplace in the background, LED candles, fake hot chocolate and even a rustique plank wall!
Here are the two available dates:
Saguenay: Saturday November 10 in the morning,
Montreal: Saturday November 17 in the morning.
The mini sessions are open for children aged between six months old and ten years old. Furthermore, the set up can accommodate up to three children at the same time only.
The package includes:
– 20 minutes of photo session,
– 6 professionally retouched images,
– Print release.
Price: 100$
These will be the last minis of 2018, don't wait too long before booking yours!
Would you like to book a session like this? Contact me at lisamarie.savard@yahoo.ca to do so!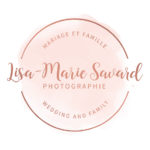 Lisa-Marie Savard est une photographe lifestyle basée à Montréal et ses environs. Voyage offert ailleurs au Québec ou Canada. |  Lisa-Marie Savard is a lifestyle photographer based in Montreal and its surroundings. Travel available elsewhere in Quebec or Canada.