Why is my approach unique?
In my humble opinion, every session should be unique.
In fact, I don't want to use the same recipe every time. It's quite the opposite actually. I aim to develop new concepts for every single person I get to photograph.
Whether it's during your Montreal wedding, the last weeks of your pregnancy or simply while capturing the evolution of your family, I want to create elegant and creatives photos that will reflect your lifestyle.
To do so, I will guide you throughout the whole process, from booking to D-Day, in order to create photographs that reflect your own personalities. By working hand in hand with you while always staying nonintrusive, I strive to leave you with timeless memories from this period of your life.
In other words, there is no need to stop breathing while looking straight into the camera. I love to capture spontaneous moments in order to leave you with with lasting memories of your loved ones. Relax and have fun while I photograph you. I can guarantee you will fall in love again every time you look at your photos!
If you agree wholeheartedly with this vision and are willing to give free rein to my creativity, we are meant to get along well! It will be my pleasure to be part of this very important moment of your life.
My services include among others:
Feminine boudoir – Couple/engagement – Wedding – Maternity – In-studio newborn – Lifestyle newborn – Cake Smash – Family & Children – Gift certificate
Client testimonials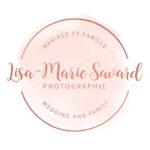 In-studio newborn session
In 2018, Lisa-Marie captured our intimate wedding. We knew we couldn't go wrong with her for our first baby's in-studio newborn session! Our two-week-old cutie pie had tummy aches and wasn't feeling well. Lisa-Marie impressed us with her experience. She managed to calm her down while staying attentive and committed. We now have the authentic final products we dreamed of!
Thank you Lisa-Marie for your professionalism, expertise, open-mindedness and gentleness!
Jennifer G.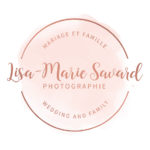 Maternity session
Our experience with Lisa-Marie was more than enjoyable. As camera shy people, my partner and I were extremely surprised and happy when we found out it didn't show on the pictures at all. Lisa-Marie knew how to put us at ease while respecting our needs and my partner's reluctance by finding solutions/alternatives.
Lisa-Marie est une photographe soucieuse du détail, créative, pleine d'idées et très minutieuse. Je suis très contente du rendu!
Jessy J.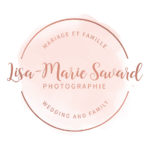 Wedding
We chose Lisa-Marie to be our wedding photographer. The experience was fantastic!
Lisa-Marie was very professional, from our initial consultation to the delivery of our photos. On D Day, she put us at ease and guided us throughout the day. She's easy going, smiley and attentive. She successfully captured all the best moments of this wonderful day while staying discrete. And the results are incredible!
Caroline S. & Mohamed T.

Family session
Lisa-Marie has been capturing my growing family behind her lens for almost seven years now. My children look forward to seeing her and although they do not always behave well, you would never know it looking at the photos! Lisa Marie is one of a kind and I am so grateful to have discovered her.
She is hardworking, kind, and caring. She is also extremely patient and is so gentle with newborns and children. I love that she is open to suggestions and helps my visions become a reality! She has managed to capture so many beautiful memories of our family!
Shaunna K.

In-studio Cake Smash session
We loved our experience with Lisa-Marie. She had already done a wonderful job with my sister-in-law's maternity photos and I wasn't disappointed.
She let us pick between different photos, which was more than difficult since they were all stunning. She knows how to put us at ease and had a great approach with our daughter despite COVID-19. I look forward to our session and wouldn't hesitate to recommend her to everyone else. Thanks again!
Christine S.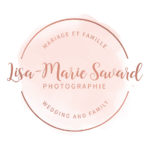 Couple
We decided to contact a professional to capture an important milestone of our life: our first home.
Lisa-Marie knew how to put us at ease. We roared with laughter, had a blast and managed to capture unforgettable memories thanks to her help! We helped us position ourselves, to pose without actually posing, all in a natural and comfortable manner. We're already looking forward to our next session with Lisa-Marie, a photographer who's passionate by her craft and with whom we feel safe.
Alison L. & Francis L.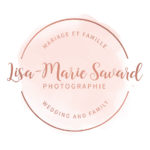 Lifestyle newborn session
Very beautiful experience for our first photo session with baby at our home.
Lisa-Marie is very professional, very patient and the result exceeded our expectations. She knew how to capture the gaze and the expressions of our tiny little boy, even if he didn't make it easy!
Kindness and creativity aren't lacking! I recommend her without any hesitation!
Audrey D.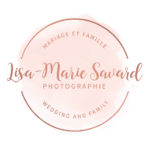 Maternity session
We truly enjoyed working with Lisa-Marie.
We didn't have a lot of experience with photographers. She contacted several apple orchards to inquiry about their availability for our session. I didn't have to do much! We even had to change our appointment date and she was super flexible. The session was very pleasant, she put us at ease right away. The editing turn around time was also decent.
I strongly recommend!
Marjorie P.
Family session
I started working with Lisa-Marie 7 years ago for my pregnancy. I wasn't disappointed! Since then, I book a family session with her almost every year! My pictures are ALWAYS beautiful!
She is sweet, attentive and respects our requests. She always manages to capture our little moments of happiness. I wouldn't be able to hire another photographer, even though I'm now living in Quebec City and she's in Montreal! I love her so much!
Jessica H.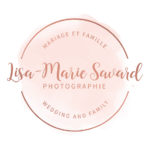 In-studio Cake Smash session
Beautiful experience!
I had a wonderful time with my little girl. Lisa-Marie is very calm, organized and professional. She created the perfect atmosphere to have an easy session with baby.
Thank you so much!
Stéphanie H.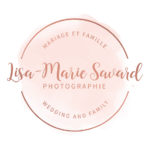 Wedding
We wanted to thank you from the bottom of our hearts.
Not only are the photos stunning, but you were super considerate, from start to finish. Our guests only had good words to say about you, highlighting your professionalism and your kindness. We are happy we got to spent this unforgettable moment with you and your camera.
You will be the designated photographer for our future sessions, that's for sure!
Alexie L. & Florence M.
Family session
We love Lisa-Marie!
She's gentle, patient and always has a ton of ideas. Great professionalism with plenty of talent to spare! We're always satisfied with our photos! She gives us a lot of advice, both before and during the session.
We tried several photographers before and Lisa-Marie is the best one. We recommend her to everyone who needs photos!
Jean-Daniel, Bianka, Timothé & Charlot