*** Pour lire la version originale de ce texte en français, cliquez ici! ***
You heard about the first look, but don't really know what it is? Or perhaps you consider it for your wedding and want the perspective of a photographer before making a decision? You're reading the right blog post! Here is a summary of this trend and different reasons to include a first look in your wedding day.
What's the first look?
The first look is when the spouses meet each other right before the ceremony. Taking approximately 20 minutes to complete, it's done in an intimate location with only the couple and the photographer to avoid any external disruption. This can be in your backyard, at your hotel at or even close to where you will be getting married.
Even though you can easily assume you need to see each other, it's possible to keep the traditional aspect and do a « fake » first look without actually seeing each other. For instance, both spouses can hide behind a door, but will still be able to hold hands and talk before saying « I do ». This way, the surprise will be kept until you walk down the aisle!
Why should you do the first look at your wedding?
This element is present in several weddings nowadays because it can make your big day so much easier. Here are a few reasons to consider it:
– Savour this unforgettable moment together, intimately and unrestrainedly
Your reaction to the view or the contact of your spouse will be immortalized and leave you wonderful memories. These raw emotions will be relived every time you see these photos again, even in several years.
– Enjoy the cocktail with your guests
Since couple portraits generally take place during the cocktail hour, doing a part of the photos before the ceremony allows you to spend more quality time with your guests.
– Have a larger variety of photos
The first look gives us the opportunity to use different locations and have photos taken in different decors. You will also receive more genuine photos of your emotions, principally due to all the different heartfelt expressions you're going to live during this moment.
– Flexibility
Whether it is because of time constraints, the weather is too unpredictable or the sun sets quickly (think about those short winter days!), the first look will give us a bigger margin if something goes wrong, which will consequently lift a weight off your shoulders.
– Calm your nerves
Seeing each other or spending a little bit of time together before walking down the aisle will help you release some of the stress that built up in the weeks, if not months, leading to your wedding. Once it's done, it will be easier to fully enjoy this day and remember tiny details that otherwise would have skipped your mind.
So should you do a first look or not?
Ultimately, the decision is 100% yours and I will never force clients to include it in their schedule. You shouldn't feel bad for not having one if that's not what you want. As a photographer though, I can testify that some of my clients were reluctant to do it at first, but in the end none of them regretted it! Here are a few examples from beautiful first looks I got to capture 🙂
Here are different examples of stunning first looks I had the chance to capture over the years: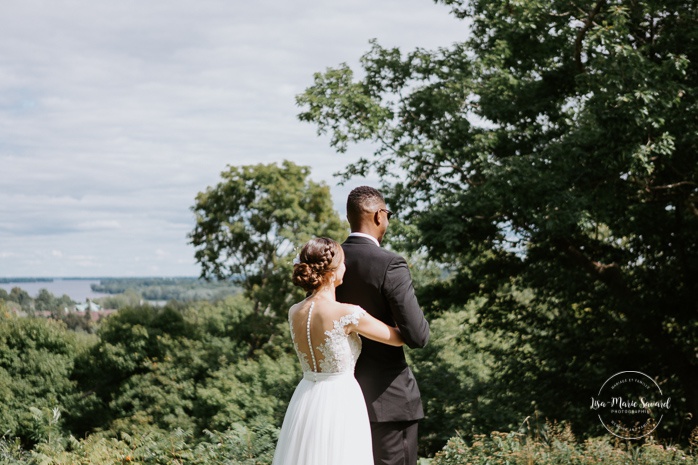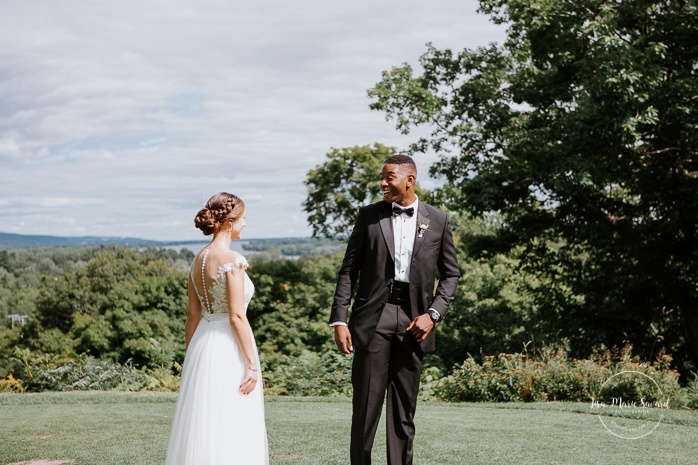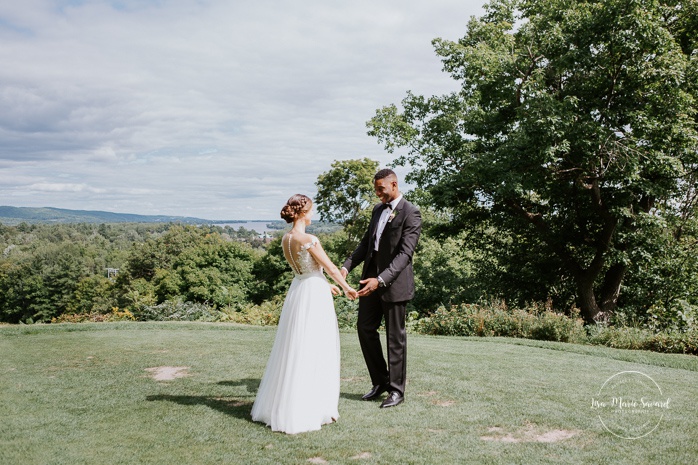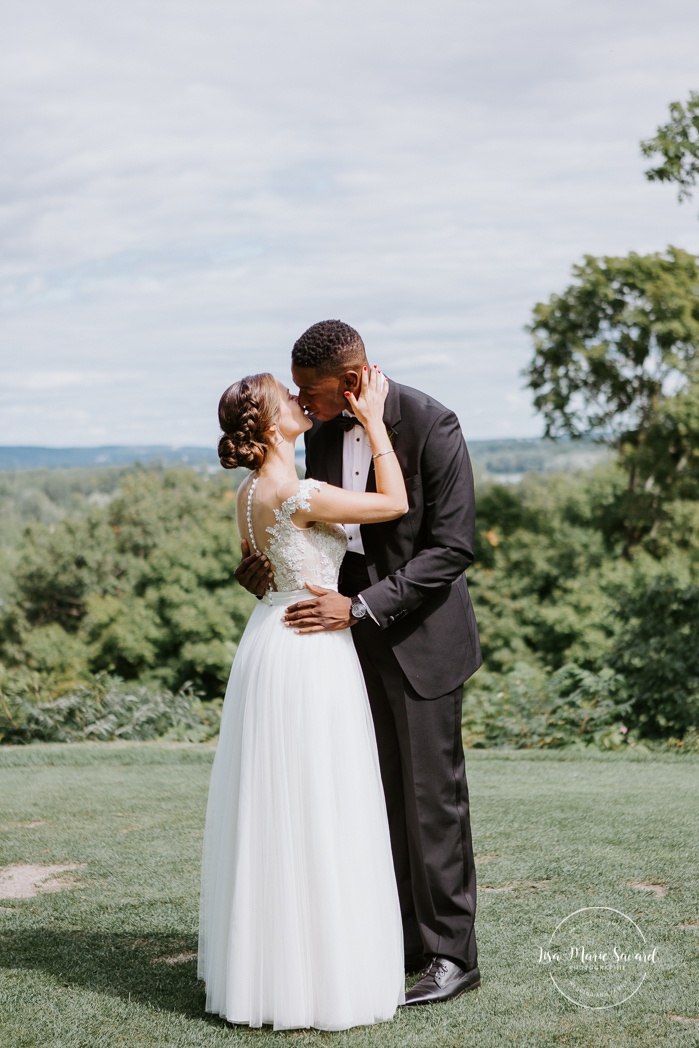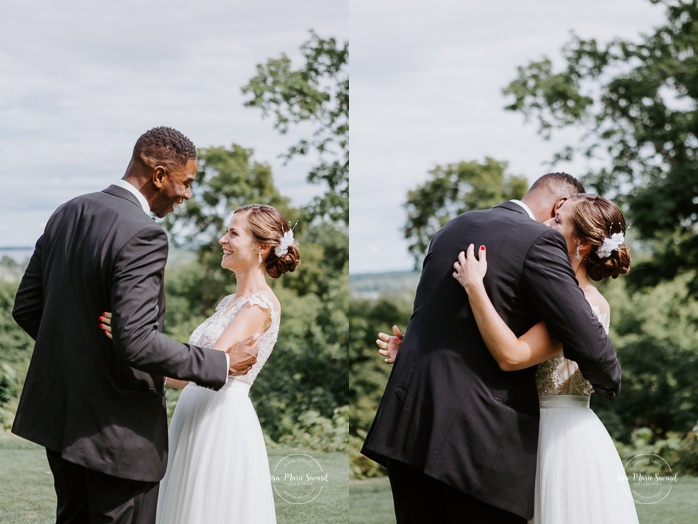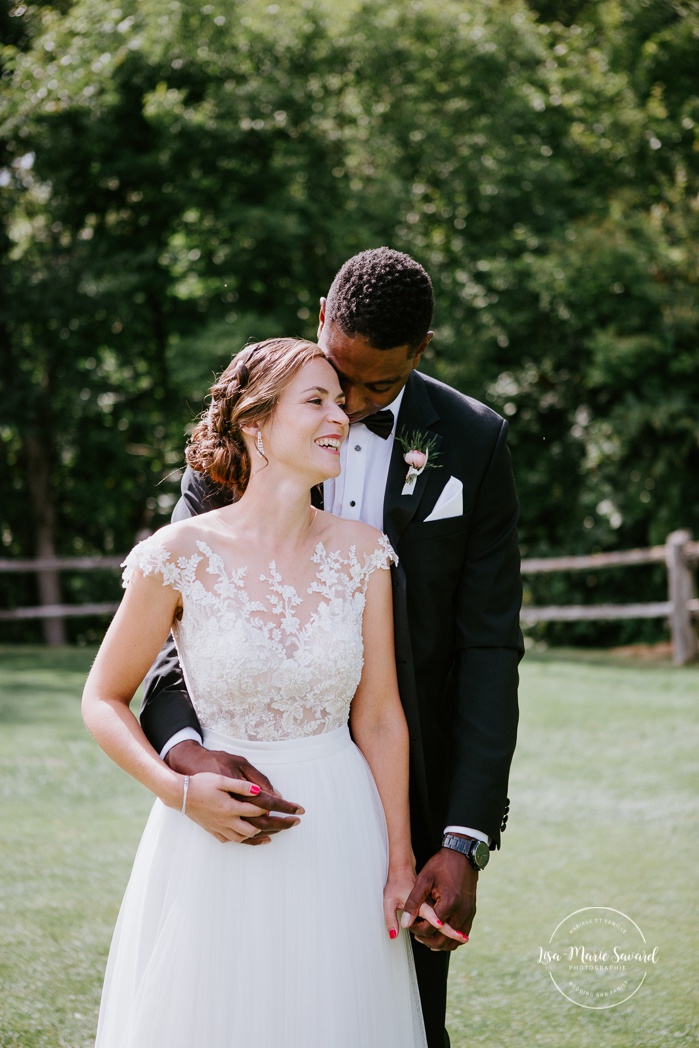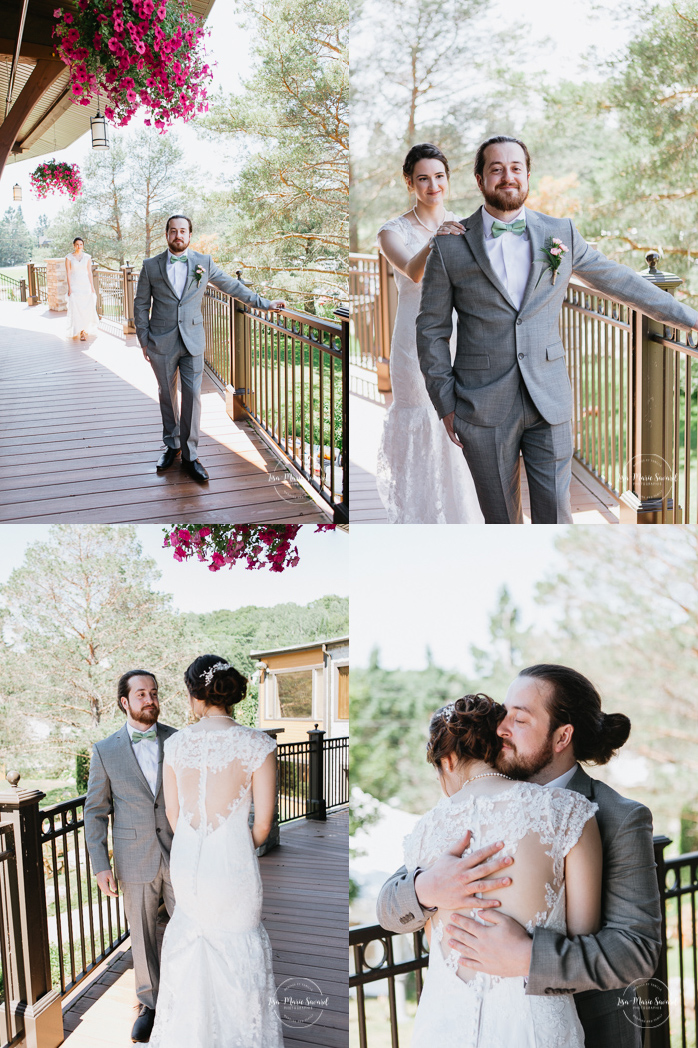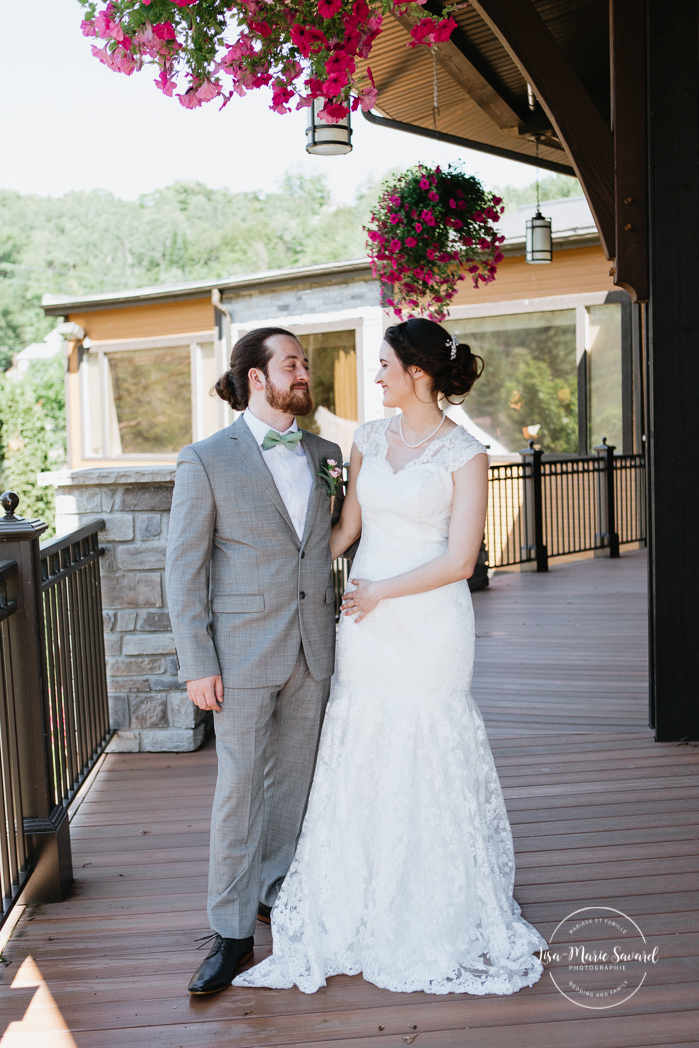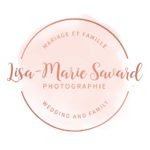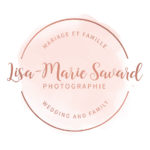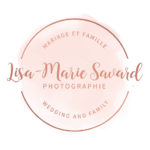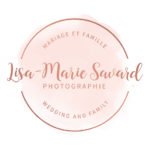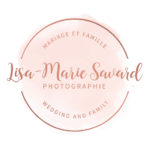 A fake first look now – Sabrina & Keven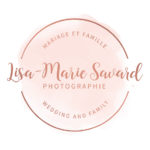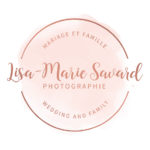 You can even choose to do a first look with your family and your wedding party! Here are other examples: